Everything you need is just a ClickAway
ClickAway is an app with the ability to fulfill all you needs with just one click. it's a platform that allows you to request skilled providers, keep track of work and also includes a marketplace where sellers and customers alike can use the platform as a trusted source to conduct business .

Discover
We'll help you find top-jobs based on the information you provide on your profile. Or, simply search for a job on your own.

Get Hired
Client will view your profile and skill set then allocate a job to you or you can Submit a winning bid, then agree on scope and price to get started on the project.

Work
Use clickaway to communicate, share files, and collaborate throughout–from your personal app on your mobile device.

Get Paid
With ClickAway you will be able to receive payment to your bank account at the end of every transaction.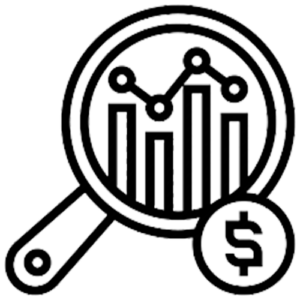 Marketplace
ClickAway provides a platform where young entrepreneurs can set up their stores online and receive payments for their goods. Customers can shop knowing that their information is safe and protected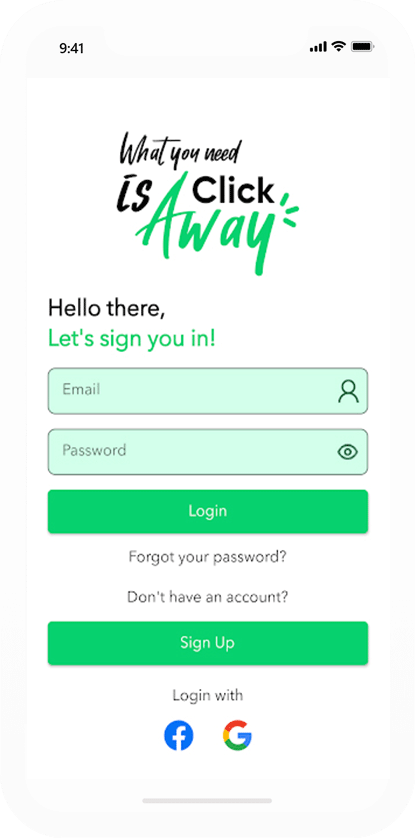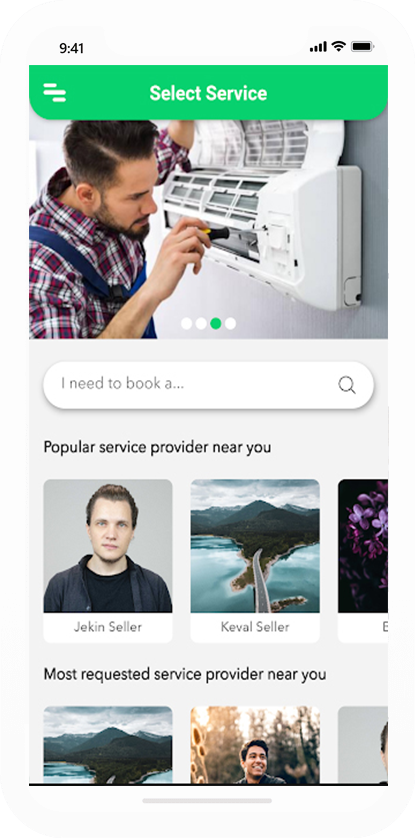 Easy to Manage Your All Data by This App
We assure you to keep secure all the date and privacy of the users.
Clickaway was created to help professional entrepreneurs find more clients and to start, run, and grow their own businesses. Clients are paying top price for great work across categories such as:
• construction services
• financial services
• domestic services
• medical services
• transport services
• Web services
• Customer Service
• legal services
• personal development
• Marketplace
The best place for service providers to find quality work from high-value clients.
Looking for quality jobs from high-value clients? Look no further. Click away is the largest online platform solution connecting customers and skilled professionals.
Enjoy the freedom and flexibility of finding rewarding work from anywhere in jamaica, including opportunities to work with highly skilled professionals.
Clickaway was created to give skilled entrepreneurs the ability to start, run, and grow their own businesses.
The path to successful skilled entrepreneurs is now at your fingertips, easy to navigate, and reliable with built-in protections to ensure your satisfaction also safe and timely payments for the work you do.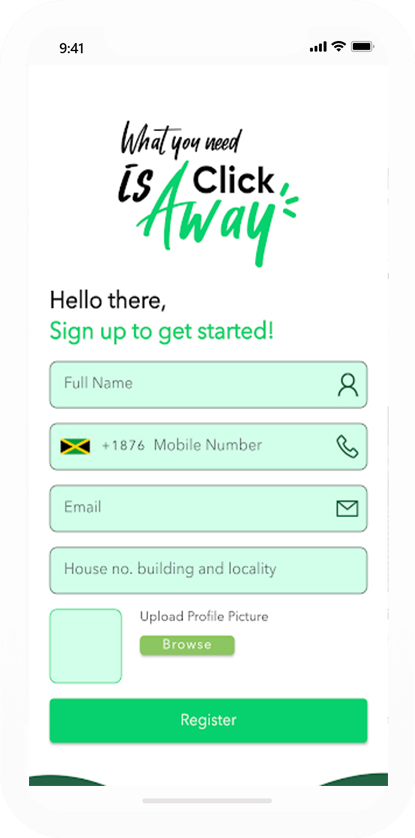 Very handy app. Experienced workman. I had seller who messaged me when, can, will & did come to put cabinets on a wall. He done a Exellent job, very happy with my new wall cabinets. Will use again.
Michel Strac
Clickaway is fantastic, so glad I found them. So many services and so many options. My first experience was great, I will definitely use them again
David Paul